Mobile Applications
Wanderly
Travel Solutions Ltd. approached our development team with the goal of creating a user-friendly mobile app called "Wanderly" that would enhance the travel experience for their customers.
They wanted a robust and intuitive platform that would provide comprehensive travel information, streamline booking processes, and offer personalized recommendations. Our team accepted the challenge and worked closely with the client to bring their vision to life.
To achieve the client's objectives, our team followed a systematic and collaborative approach. We began by conducting an in-depth analysis of the client's requirements, target audience, and competitors. This research provided valuable insights that informed the design and development phases.
The primary objective was to develop a feature-rich travel app called Wanderly that would simplify the travel planning process, improve user engagement, and increase customer satisfaction. The app needed to offer a wide range of functionalities, including flight and hotel bookings, destination guides, itinerary management, and real-time updates.
Based on the gathered insights, we created a user-centric design that focused on simplicity, visual appeal, and intuitive navigation. The Wanderly app was designed to provide a seamless experience across different devices, ensuring accessibility for users on both iOS and Android platforms.
Flight and Hotel Bookings: Integration with multiple travel suppliers to offer a wide selection of flights and accommodations, along with real-time availability and pricing information.
Destination Guides: Detailed information about popular travel destinations, including attractions, local events, weather updates, and user reviews.
Itinerary Management: Users could create personalized travel itineraries, including flights, hotels, activities, and transportation arrangements. The app provided reminders and notifications for upcoming bookings.
Real-time Updates: Users received instant notifications regarding flight delays, gate changes, and other travel-related information to ensure a smooth travel experience.
Personalized Recommendations: The app utilized machine learning algorithms to provide personalized travel recommendations based on user preferences, search history, and previous bookings.
The Wanderly travel app we built for TravelSolutions Ltd. has proven to be a great success, meeting the client's objectives and exceeding user expectations. The key outcomes achieved include:
Enhanced User Experience: The intuitive and user-friendly interface of the Wanderly app has made travel planning and booking more convenient and enjoyable for users.
Increased Customer Engagement: The personalized recommendations and real-time updates within the Wanderly app have encouraged users to spend more time engaging with the app, leading to increased customer engagement and retention.
Streamlined Booking Process: The seamless integration with multiple travel suppliers in the Wanderly app has simplified the booking process, allowing users to compare prices and make reservations with ease.
Positive User Feedback: The Wanderly app has received positive feedback from users, who appreciate its comprehensive travel information, interactive features, and personalized approach.
Business Growth: TravelSolutions Ltd. has experienced significant growth in customer acquisition and revenue generation since the launch of the Wanderly app. The app has helped them stay competitive in the travel industry and attract new customers.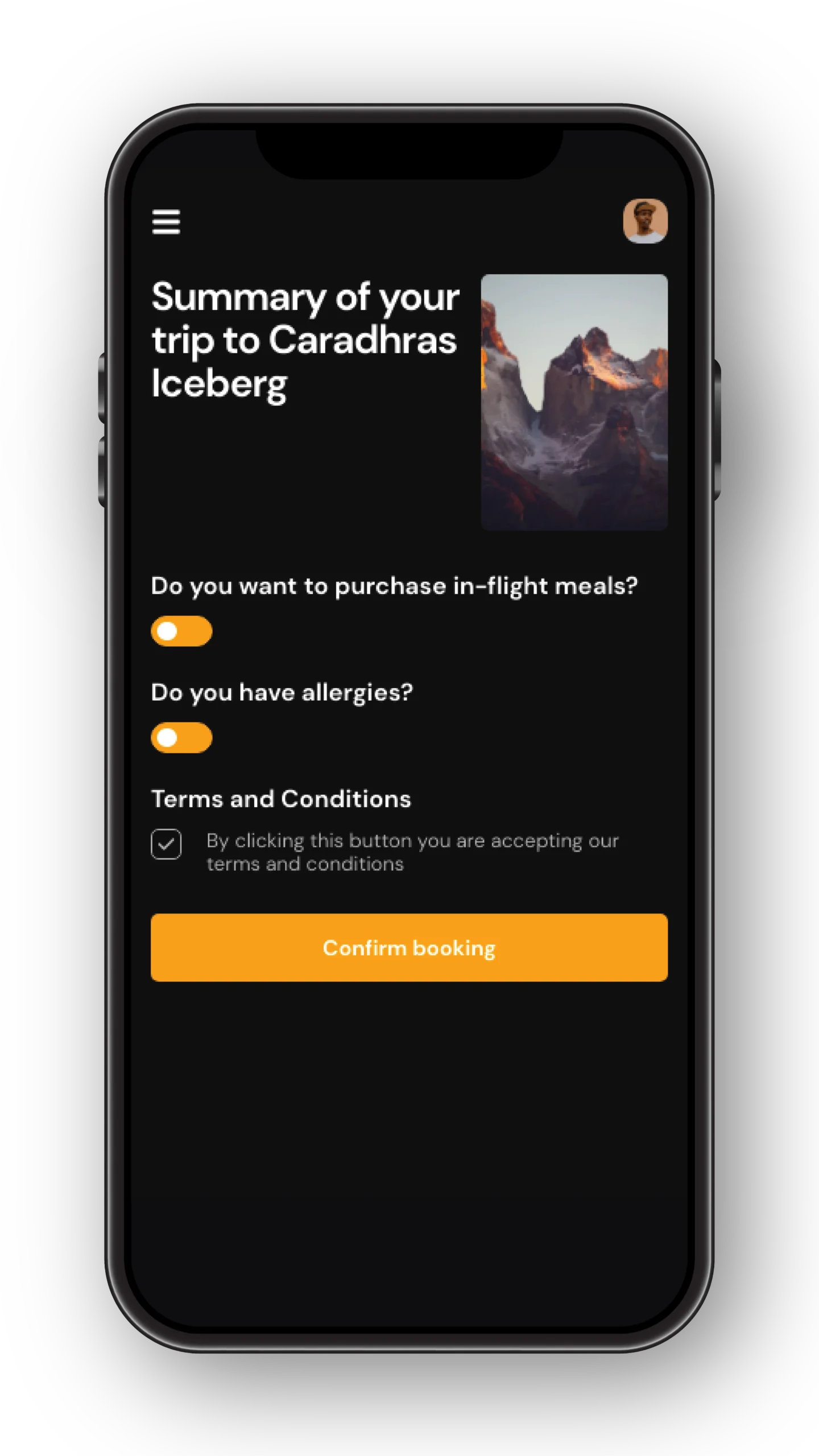 Our collaboration with TravelSolutions Ltd. resulted in the successful development of the Wanderly travel app, which has transformed the way their customers plan and experience their trips. The app's user-centric design, advanced functionalities, and seamless performance have contributed to increased customer satisfaction and business growth. We are proud of our team's contribution to this project and look forward to creating more innovative solutions in the travel industry.