08

July
Mobile Apps
Recommended Dating Apps for Gamers (2023) – Elevate Your Love Game
It may not come as a surprise, but recent data reveals that the majority of video game players are adults rather than children. Around 75% of players are 18 years or older, with an average age of 33 years. Interestingly, approximately 67% of gamers have established relationships, be it friendships or dating, through online game chats. However, attempting to find love amidst the chaos of people shouting about dominating opponents' mothers may not be the most ideal approach. Fortunately, there is a solution. For singles who enjoy playing video games, there are dating apps specifically designed to connect individuals with shared interests. These Dating Apps for Gamers incorporate gaming terminology, aesthetics, and features into their digital matchmaking platforms.
Here are our top recommendations for the finest dating apps catering to gamers.
eHarmony
Before we delve into the more specialized gamer dating apps, we have one more option that may appeal to both gamer girls and gamer guys. Just because you enjoy playing video games doesn't mean you don't desire a meaningful relationship. It's only natural to seek someone who understands and supports your gaming passion, especially considering research suggesting that gaming can sometimes lead to relationship problems.
eHarmony consistently stands out as our top choice for those seeking long-term relationships. With its impressive track record of facilitating numerous marriages and helping millions of people find love, the site's statistics alone should pique your interest. Granted, eHarmony is not exclusively focused on gamer dating, but its user base of millions surpasses that of almost all niche gamer dating apps combined.
One aspect we weren't particularly fond of is that the intake questionnaire doesn't provide an option to select gaming as a hobby. Although you can mention it in your profile, we believe it should be included as a dedicated checkbox. This is a minor concern, but one worth mentioning.
Overall, eHarmony excels in various aspects, making it a contender for one of the top gamer dating apps, despite not being specifically tailored to gamers.
Zoosk
Although the gaming community is vast, the number of individuals specifically searching for gamer dating apps remains relatively small. Consequently, the majority of potential compatible singles can be found on mainstream dating platforms rather than niche apps. Considering this, our top recommendation for gamer dating apps is Zoosk. While Zoosk is not exclusively tailored for gamers, it serves as a haven for individuals who share a love for gaming.
One notable aspect of Zoosk is its extensive membership base, boasting over 35 million users. This means that regardless of your preferred games or gaming platform, whether you're a PC gamer or console enthusiast, you're likely to find like-minded singles who share your unique gaming interests. After all, one of the most enjoyable aspects of dating a fellow gamer is the opportunity to compete or embark on quests together.
It's important to bear in mind that Zoosk is open to individuals who may not be gamers. Therefore, utilizing filters and matching preferences will be essential in order to find the specific people you're seeking. However, as gamers, you likely possess the technical savvy required to navigate these aspects.
For those ready to level up their dating game and find their perfect player two, exploring Zoosk is highly recommended.
Kippo
Kippo is a unique dating app exclusively designed for gamers, setting it apart as the first of its kind. Although relatively new, the app had secured over $2 million in funding to propel its growth some time ago. CEO David Park envisions Kippo evolving into a fully immersive MMORPG-like experience, fostering organic interactions and meetings. Recently, the app has shifted its focus towards the metaverse, referred to as Kippo 2.0, introducing innovative features to revolutionize how gamer singles connect online.
One notable aspect of Kippo is its integration of NFTs (non-fungible tokens) within the game. Users have the opportunity to purchase virtual plots of land and organize parties and social gatherings for fellow singles within the virtual realm. This imaginative and distinct approach to interacting with potential partners sets Kippo apart from other dating apps on the market.
Currently, Kippo boasts a user base of over 180,000 monthly active users. However, it is worth noting that 30% of these users utilize the platform solely for making friends rather than pursuing romantic relationships. If you are a dedicated gamer seeking an environment tailored to your gaming interests, Kippo is likely to appeal to you. However, if you prefer a more traditional dating app experience with fellow gamers, Kippo may not yet be the ideal choice.
Match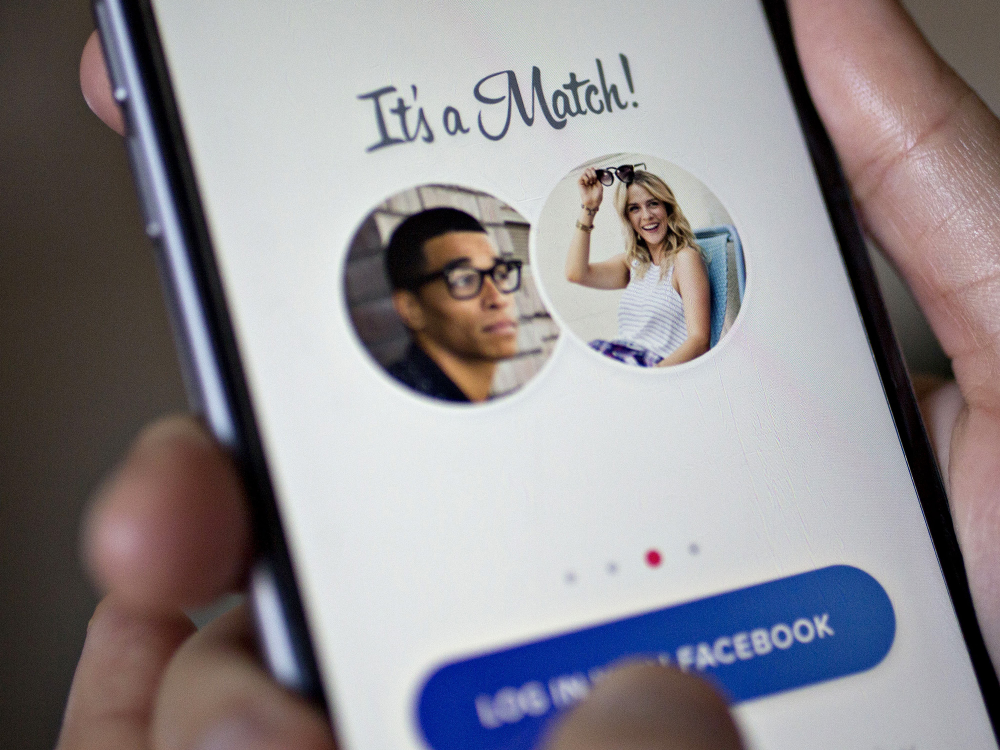 Given that Match, one of the oldest and most reputable online dating platforms, was launched in the 1990s, it's no surprise that it has secured a spot on our list. The considerable size of Match's user base may raise concerns for some gamers who specifically seek a romantic partner with gaming interests. However, if the gender balance, which tends to be more equal on gamer-centric dating sites, is a crucial factor for you, you will likely be pleased with Match's more balanced user demographic.
Match offers a higher likelihood of finding female gamers, and if you wish to further refine your search for love, you can easily customize your profile settings. At first glance, Match may appear similar to other mainstream dating services. However, upon closer examination, you'll discover distinguishing features that make this renowned platform stand out, such as its gamer-friendly environment and a larger number of female users.
2UP
2UP is widely recognized as the first dating app exclusively designed for gamers. Its website proudly states that you can "play, match, chat, and meet like-minded players from all genres."
While you can download and browse the app for free, accessing bonus perks like unlimited swipes requires a premium subscription.
Although 2UP is a highly specialized dating platform catering to gamers, this doesn't mean that its user base lacks diversity in values, personalities, and beliefs. By completing your profile, you will be matched with singles based on your location, preferences, and personality.
2UP stands out as the leading dating app exclusively tailored for gamers, providing an ideal platform for gamers seeking like-minded partners who share their passion for gaming. Beyond facilitating romantic connections, 2UP also offers the opportunity to forge casual friendships and expand one's gaming social circle.
FAQ's
What is the app like Tinder for gamers?
Plink, the groundbreaking app for gamers, revolutionizes the gaming experience. Leave behind solitary gameplay and discover your ideal gaming partner, shape game history, and immerse yourself in a vibrant global gaming community.
Who is top gamer girl?
Ailey; Real Name: Alyona Bordukova.
Nast1a; Real Name: Anastasiya Evdokina. …
FemSteph; Real Name: Stephanie. …
Annialis; Real Name: Deb
When it comes to dating, gamers have multiple choices to meet local singles. They can opt for popular apps like Zoosk and eHarmony, or they can explore specialized platforms such as Match or Kippo.
While niche apps may initially seem ideal for gamers, mainstream dating apps actually offer more advantages in terms of meeting fellow gamers.
Firstly, mainstream apps have a significantly larger user base, providing gamers with a greater chance of finding someone nearby who shares their interests. Furthermore, mainstream dating apps tend to have fewer fake profiles or fraudulent users.
For gamers seeking a serious relationship, it is advisable to consider using a mainstream dating app instead of a niche platform.
Suggested Read: Mobile Apps for Universities: Enhancing Education in the Digital Age